For those of you who have never tried one of the three Reeder and Rogers political thrillers, written by Matt Clemens and me, the first of the trilogy – Supreme Justice – will be promoted via Mystery, Thriller & Suspense Kindle book deals in the US marketplace, starting 2/1/2023 and running through 2/28/2023. It will be available at $2.99 during the promotion period.
This is one of my bestselling books (the trilogy has sold in the hundreds of thousands) and a novel readers mention to me all the time. But readers of Nate Heller, Quarry and Mike Hammer sometimes skip these books. I think those readers would enjoy them.
Here's another good review of Spillane – King of Pulp Fiction, although the reviewer questions whether I should be writing about Mickey since the Mick and I were friends. Apparently having an inside track is a bad thing….
The very smart and articulate Ed Catto has written a honey of a Big Bundle review at the Pop Culture Squad site. I will immodestly share it with you now:
The Big Bundle
By Max Allan Collins
It's so good to start the year off with another Nate Heller thriller. Like so many in this series, this mystery is brilliant. It's hard to believe, but about 35 years ago I stumbled across Max Allan Collins' first story featuring Heller. I had enjoyed the Ms. Tree strip, written by Collins and illustrated by Terry Beatty and Collins' Batman adventures (although not everyone did.)
Nate Heller is a fictional detective, a hero yet a flawed person full of many regrets, who typically gets involved with the biggest cases and personalities in the last 50 years. Collins has written stories where Heller gets involved with the gangsters who 'created' Las Vegas, the Lindbergh kidnapping, Marilyn Monroe's death, Huey Long's assassination and more. And just when you think Collins has exhausted all the good stuff, the next novel comes roaring back.
The latest historical adventure, The Big Bundle, has a lot of roar in it. This one focuses on the Greenlease kidnapping in the 50s. I didn't know anything about this one, and I don't know much about St. Louis's history, despite visiting the city a couple of times. My trips there were nothing like Heller's, though. He gets into it all in a way that turns what you thought was going to be a casual read into a "I can't put this down" book.
These Heller books are meticulously researched with juicy details. I found myself pausing to run down little rabbit holes along the way. For example, Heller rides the historical landmark Angel's Flight. It was described in such a way that I had to learn more about this narrow gauge funicular railway. When I'm reading, I usually like to leave my cellphone in the other room, but with this Heller mystery, I had to keep it handy for additional research. Collins tends to introduce me to so many fascinating places, events and people.
As a writer, Collins always finds innovative ways to describe people and settings. This is a crime thriller to be sure, but I often pause at the clever descriptions. For example.
The hero walks into a diner and Collins gives the reader something to think about and to remember: "The bedraggled adults in booths and at tables were like predictions of how the town's teens would turn out."
Or earlier in the novel, as Heller meets a key character: "In his mid-thirties, my host was of average height and weight with a squared-off head and a rounded jaw, his forehead so high it was like his features had slipped down too far on his oval face."
After reading a novel like this, my pal Mike Gold used to always make the joke "If you only read one Max Allan Collins novel this month, make it this one." The gag still holds up and it's truer than ever.
The only way I could get a better review is to write it myself…although actually I'm pretty hard on myself. If you want to read Ed's review in context, go here.
While I'm wallowing in a self-congratulatory stew, here's the fine Mystery Scene review (in its final newsstand issue – damnit!) of The Big Bundle:
The Big Bundle
Hard Case Crime, January 2023, $25.95
by Max Allan Collins
Opening in October 1953, Max Allan Collins' 18th Nathan Heller adventure finds the middle-aged detective in Kansas City, consulting on a kidnapping, this time involving Bobby Greenlease, the 6-year-old son of multimillionaire auto dealer Robert Cosgrove Greenlease, Sr. Although Heller works with both the local police and the FBI, the case ends tragically, with the death of the child and half of the ransom money seemingly vanished.
Collins then fast forwards to August 1958, as Heller covertly investigates what happened to the missing ransom, at the behest of both Jimmy Hoffa and Robert F. Kennedy, who want to uncover the sordid truth about the tainted money.
Simply put, if you've enjoyed this series thus far, you'll find plenty to like about Collins' latest fictional foray, as, like previous installments, the story expertly interweaves fact and fiction in an entertaining and winning manner. If you're new to the series, this is a great place to start, as it finds Collins at the top of his considerable game.
The author's crisp writing and canny plotting, supplemented by his thorough and revealing research, are on ample display from start to finish. It's an impressive piece of work, especially when you consider that this MWA Grandmaster, who has been at it for close to half a century now, doesn't falter once.
Now let me give The Big Bundle my own good review – no, not my writing, but the reading Dan John Miller brings to narrating the book on the Recorded Books audio of the novel. On various car rides, Barb and I have been listening to it (we're deep into the second of two sections) and are blown away by how much Dan "gets it." He has read every Heller on audio to date, and he's really become the voice of Nathan Heller. As I've said before, I don't really feel like a Heller exists until I hear Dan John Miller read it.
Dan John Miller
Another great narrator who deserves kudos is Stefan Rudnicki of Skyboat, who has taken over the unenviable task of stepping into Stacy Keach's shoes in reading the Mike Hammer novels. He is also Quarry these days, and Skyboat's Gabrielle de Cuir has just completed reading Fancy Anders for the Boys. Stefan and Gabrielle's production of Fancy Anders Goes Hollywood is wonderful – with sound effects and music – so I expect great things.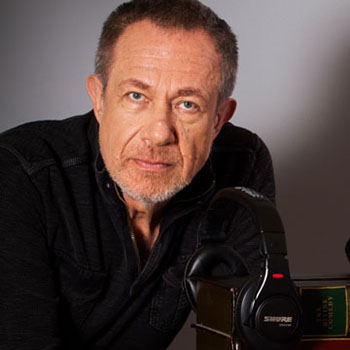 Stefan Rudnicki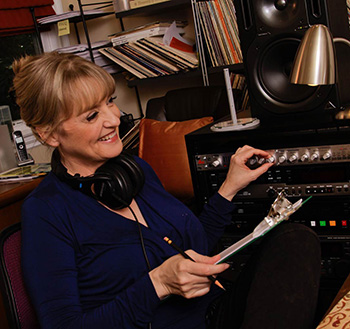 Gabrielle de Cuir
And speaking of Fancy Anders, you can now pre-order the second book (as a trade paperback, e-book and audio), right here. Fancy Anders For the Boys finds her working undercover on a murder case at the movie star-flung Hollywood Canteen.
* * *
Two documentaries, streaming right now, are worth your time, particularly if you're interested in the history of pop and rock music.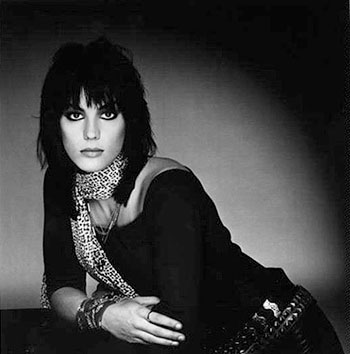 Joan Jett
The Joan Jett documentary, Bad Reputation (2018), looks at the phenomenal rocker whose story is a fascinating bumpy ride, starting with the Runaways and continuing up to her Rock 'n' Roll Hall of Fame induction. The tough road any rock artist trods is even tougher for women, and the sacrifices a road warrior takes on personally are a constant undercurrent. Excellent doc. It's on Hulu and Prime Video, among others (and in some theaters).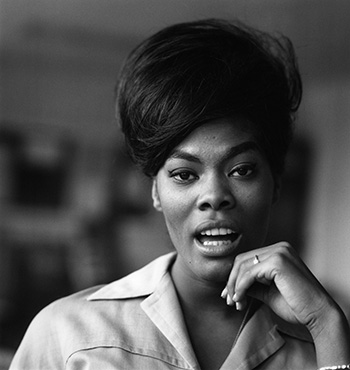 Dionne Warwick
HBO Max is perhaps best known right now for what it's dropping (and not as in new programming "dropping," but in the where-the-hell's-the-content sense). But right now they have an excellent Dionne Warwick documentary – Don't Make Me Over – which is a loving but unflinching look at this amazing artist. What became readily apparent to me was how Warwick coming together with the team of Burt Bacharach and Hal David was one of the most fortunate collaborations in the history of popular music – that neither the singer nor the songwriters would not likely have had the enormous pop cultural impact without each other. Like Joan Jett, Warwick is a strong, opinionated woman who used her position in the music industry to do good things for humanity…and never in a self-serving manner. I found this documentary extremely moving and highly recommend it.
M.A.C.
Tags: Deals, Fancy Anders For the Boys, Mickey Spillane, Nate Heller, Reeder and Rogers, Spillane: King of Pulp Fiction, Supreme Justice, The Big Bundle